PAP adventure
Paragliding in Cusco - Make a wish come true
PAP adventure
Paragliding in Cusco - Make a wish come true
PAP adventure
Paragliding in Cusco - Make a wish come true
PAP ADVENTURE - flights in the sacred valley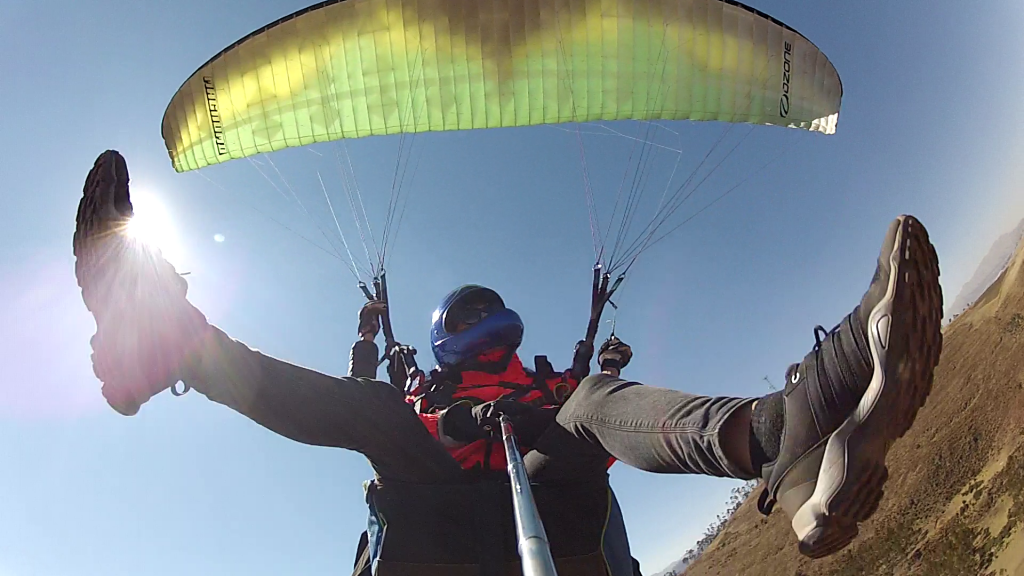 Paragliding in Chinchero - Sacro Mountain
PROMOTIONAL PRICES:
$135 USD per person
$125 USD per person from 2 people
$115 USD per person from 6 people
*write us to facebook or whats app in the lower right button or send a message to our email.
DESCRIPTION:
The flight zone is located 45 km north of the city of Cusco on the Cusco – Chinchero – Urubamba route.
The service begins with the pick-up that takes place regularly at 8:00 am from the place indicated (HOTEL – RESIDENCE – POINT OF REFERENCE IN THE CITY) ** Later we go to the FLIGHT ZONE that is at 1 h 15 from the city of Cusco approximately, passing through the town of Chinchero where we made a technical stop of approximately 10 min, this to buy some products that might require such as (water, fruit, snack, among others) or maybe make use of the services hygienic, it is necessary to specify that after this stop there will be no other place to carry out these actions, after that we continue our route to Urubamba for approximately 15 min more, it is there where we will take the detour to the flight area the whereabouts are called SANTA ANA ALTO, from there we go along a carriage path in the direction of DESPEGUE, which is located in the so-called CERRO SACRO, it is necessary to install the equipment and prepare to make the vu elos; If there are good conditions, you can fly over immediately, otherwise you have to wait a bit.
Regarding the Overflight:
The service INCLUDES (safety harness, helmets, radios, reserve equipment, all approved to perform the service, fly over with a pilot accredited and authorized by the APVL)
Flight time:
The average time is approximately 10 to 15 minutes (referring to two fundamental conditions)
– Environmental and climatic conditions
– Passenger Conditions (MOMENT OF ENJOY according to its adaptation to the average overflight 15 minutes maximum) (MOMENT OF WEAR OR PANIC according to its experience after approximately 15 minutes)
– It is worth clarifying that these are only recommendations since if the passenger, due to natural, physiological situations, may feel uncomfortable, a rapid descent must be made to avoid further inconveniences for passenger safety and well-being.
– Otherwise, if the passenger is without major inconvenience, an overflight can be maintained for a period longer than recommended.
– The difference between the flight zone and the landing zone is approximately 600 m high
– The FLIGHT is carried out on the takeoff (sacred hill) and the town of Maras which is exactly in front of the takeoff zone. According to the environmental conditions you can make an ascent and take a little more height according to the evaluation of the pilot, otherwise a horizontal displacement on the slope and if you could a horizontal advance on the plain.
– The descent is made regularly at the foot of the takeoff although in some occasions a landing can be made a short distance from the takeoff called TOP LANDING.
Tours in Peru Adventure es una agencia de Cusco que realiza turismo en varios circuitos turísticos dentro del departamento de Cusco, adicionalmente realizamos tours en Perú (tipo privados y en grupo).
Peruvian Andean Path esta localizado en la misma ciudad de Cusco "Capital Historica del Perú" y "Patrimonio cultural de la Humanidad"; lugar donde se fundó el imperio incaico, con hermosos recintos Incas dentro de esta ciudad y lugares arqueológicos.
For any other question or request please don't hesitate to ask by e-mail or phone.